Guaranteed allocation of computational resources under the current explosion of automotive software complexity
The key success factor to get complexity under control (while having limited resources) is planning/determinism.
A Global Schedule pre-defines the access ("fight") of numerous applications over the hardware resources (execution and communication).
To solve this challenge, a global scheduling tool is needed. It needs to consider multiple constraints and implement complex aligorithms, such as MotionWise.
The best solution fulfills the constraints of all levels (L1, L2, L3 OS) and balances the needs for flexibility and determinism.
Note: Camera image processing and neural networks seamlessly integrate into a (majorly) time-driven architecture.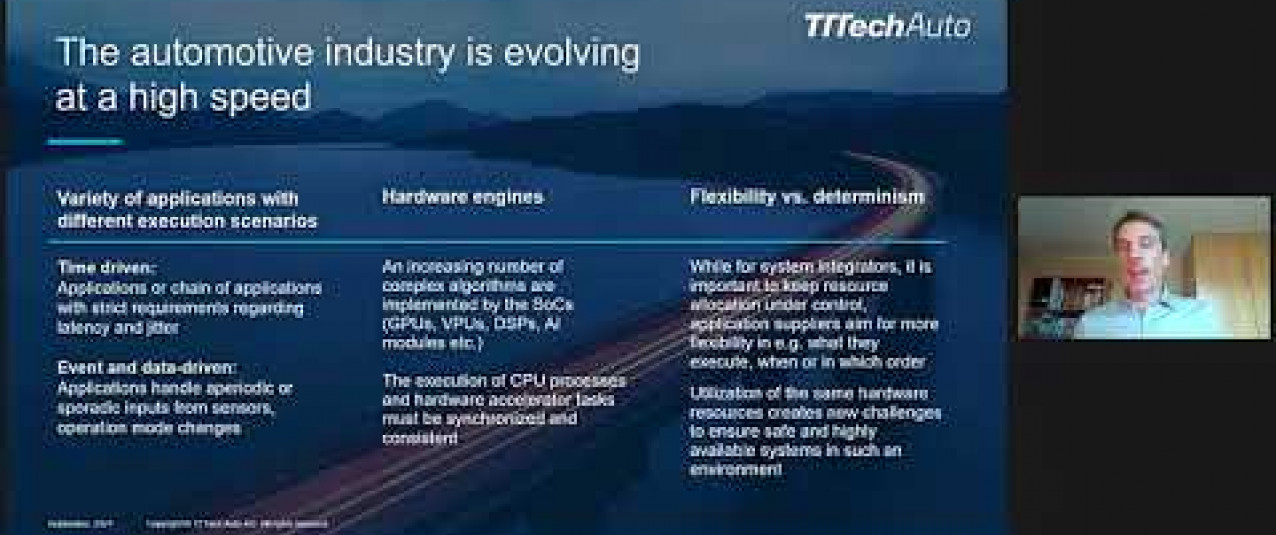 About the OSS.5 Europe
The leading event on operational, functional & system safety for SAE level 4 & 5 automated vehicles brings together more than 200 top industry safety, security & validation/ verification experts.
Find out more
About the SCALEUP 360° ADVANCED DRIVER ASSISTANCE SYSTEMS EUROPE
The digital event on Development, Implementation & Deployment of Future Advanced Driver Assistance Systems.
Find out more
Related Insights
Speed-up development cycles while guaranteeing an integrable system
Read more: Speed-up development cycles while guaranteeing an integrable system
New validation solutions for the transition to a SW-defined vehicle
Read more: New validation solutions for the transition to a SW-defined vehicle
Platform for system level orchestration of software defined vehicles
Read more: Platform for system level orchestration of software defined vehicles