How to solve challenges in designing fail-operational AD architectures?
The automotive industry sets out to master automated driving use cases, which require a fail-operational performance. Therefore, the trend of building solutions based on concepts previously implemented in the automotive industry need to adapt. Consumer features drive the need for high integrity and high availability while redundancy and diversity are necessary, they are not easy to manage so we will outline a reference architecture to solve these challenges.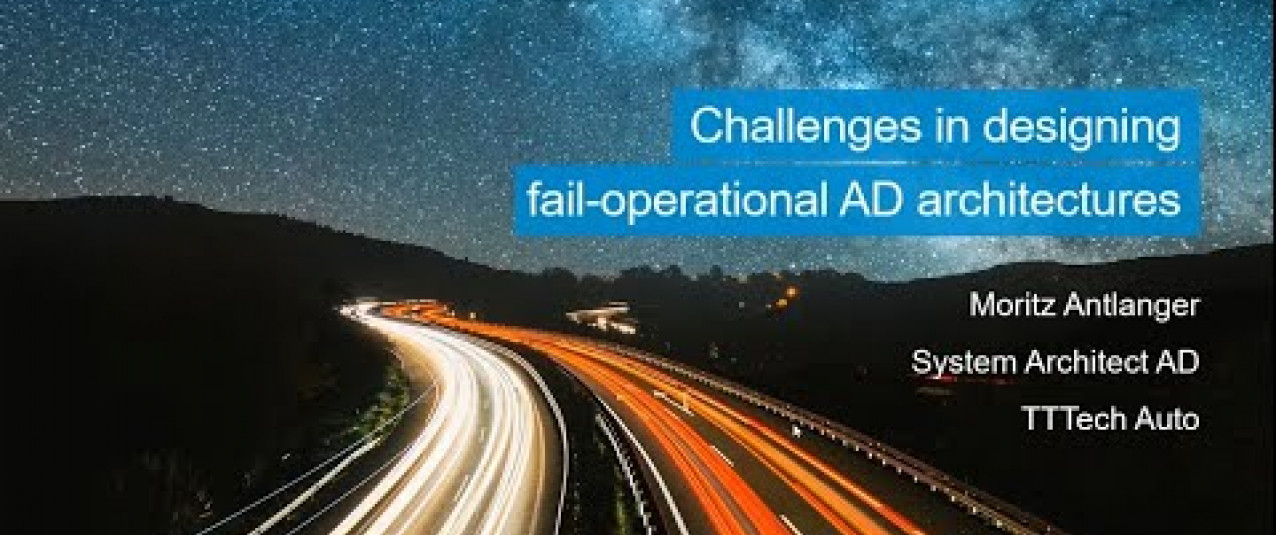 Key take-aways
Enable state-of-the-art consumer features that request high integrity and high availability
Learn how to manage necessary redundancy and diversity
Receive an outline of a reference architecture and its properties
About the ScaleUp 360°Auto Vision Digital Summit
This webinar was part of the ScaleUp 360° Auto Vision event on June 4, 2020. ScaleUp 360° Auto Vision is the digital summit for computer vision and sensor fusion experts in the vehicle automation scene. This digital event lasts for two days, offering 12 live webinars and case studies by stakeholders involved in computer vision, sensor hardware, image processing and sensor fusion in the level 5 automation scene.
Find out more about the event
Related Insights
Speed-up development cycles while guaranteeing an integrable system
Read more: Speed-up development cycles while guaranteeing an integrable system
New validation solutions for the transition to a SW-defined vehicle
Read more: New validation solutions for the transition to a SW-defined vehicle
How to solve the scheduling challenge for modern automotive ECUs
Read more: How to solve the scheduling challenge for modern automotive ECUs