At CES 2023 (January 5-8), TTTech Auto and Wipro showcased a cloud-based solution that enables automated driving functions developed in the cloud to adopt real-time behavior and automatically transfer to an embedded vehicle ECU. The premiering showcase is based on an autonomous valet parking function running in the cloud on ROS2 (Robotic Operation System 2). Without changing the code, the valet parking function can be transferred to the MotionWise safety middleware platform running on ECU. MotionWise ensures safety up to ASIL D. 
Accelerating software development and integrating complex software components faster are key challenges for automotive companies to meet market demands. It is well known that development and simulation in the cloud speeds up the entire development process. However, it remains difficult to transfer software from the cloud to an embedded ECU in the car while maintaining critical real-time properties for safety-relevant functions. Until now, this has only been possible through extensive modifications and adaptations of the software code.
Premiere at CES
At CES, TTTech Auto and Wipro were not only presenting a solution that automatically transfers software developed in the cloud to the vehicle's hardware. For the first time, both companies were showcasing a system that also automatically learns real-time behavior in the cloud and correctly transfers it to the ECU thanks to a series proven embedded platform with mixed-criticality safety support - MotionWise.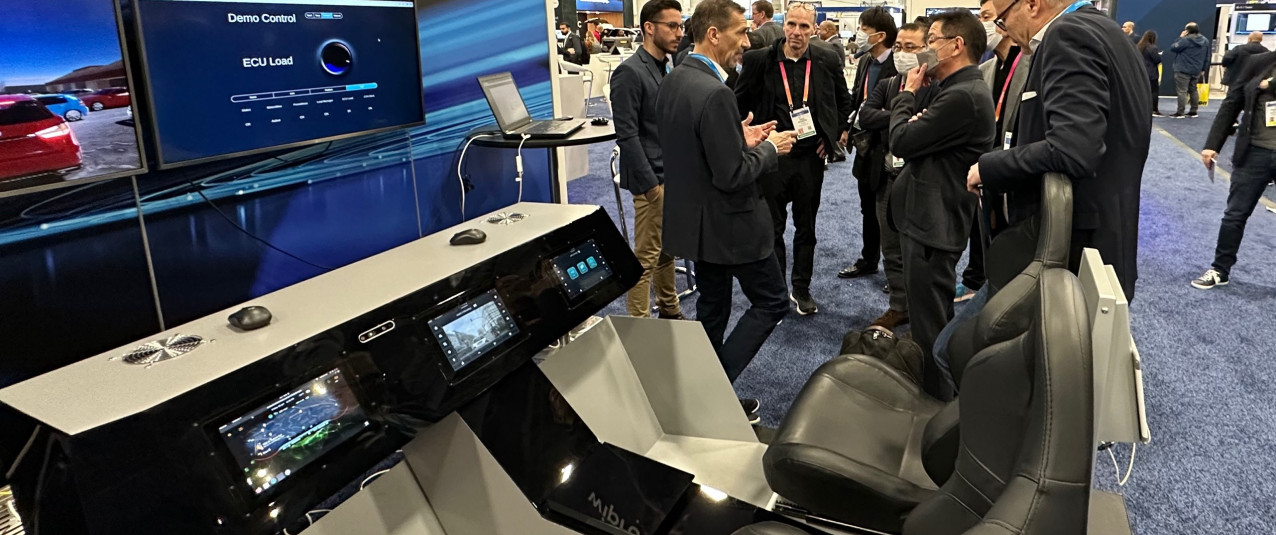 MotionWise, the safe vehicle software platform, prioritizes software functions of different safety levels to ensure their timely execution in the vehicle. The MotionWise learning function scales the timing of these functions according to the performance of the embedded ECU. This prevents CPU overload and results in the safety-critical applications for the embedded ECU being scheduled automatically.
A previously time-consuming process: now done in a click!
The premiering showcase is based on the series-proven vehicle software platform MotionWise, extended with Data Distribution Service (DDS), which is being jointly developed for the automotive market with ZettaScale Technology, and interoperable with the Robot Operating System 2 (ROS2) runtime.
Benefits for automotive manufacturers and Tier 1 suppliers include: 
ROS2: Shortened development cycles of ADAS and AD applications
Automated workflow from cloud to embedded systems ensures accelerated integration of applications
Mixed criticality: Time-guaranteed and reliable execution of ADAS functions such as an emergency braking function