The Autonomous, the global community shaping the future of safe autonomous mobility, and Five, a leading self-driving technology company focused on system development and assurance, assembled renowned experts at the second virtual The Autonomous Chapter Event. Six speakers presented their insights into the major question, "How can artificial intelligence support safe autonomous driving?".
500 participants registered for the Chapter Event in the middle of June and handed in over 100 questions to the speakers, shared their ideas and contributed their insights through an in-depth survey. Answering questions from the live audience, a broad range of approaches and perspectives were addressed during the discussions by the panelists from Bosch/University of York, Edge Case Research, DARPA, Imperial College, Foretellix and Five.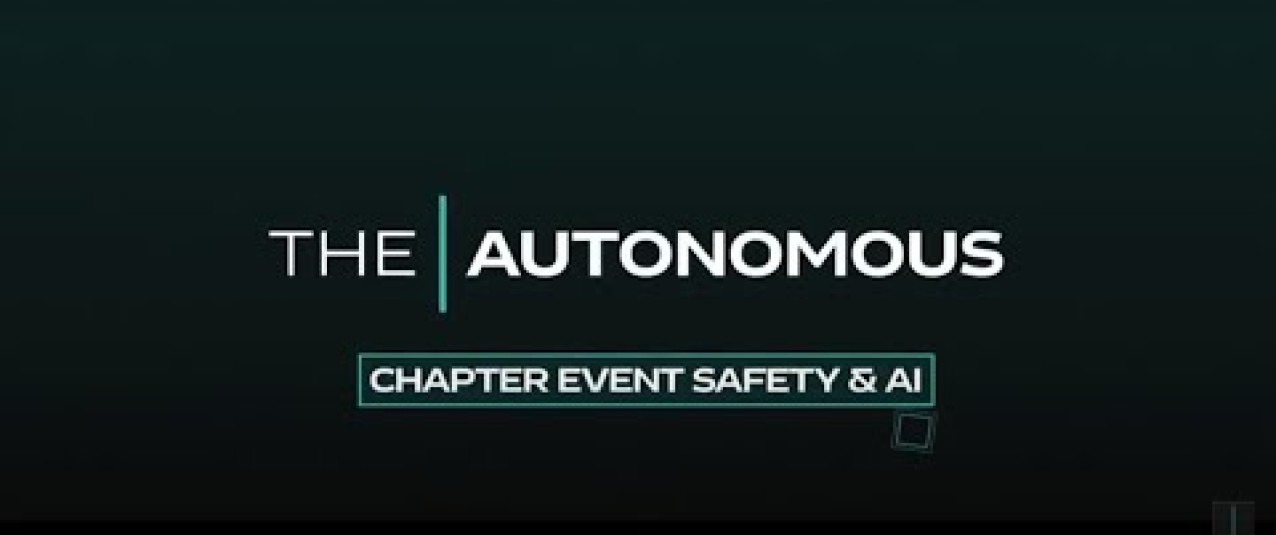 "Artificial intelligence is one of the key areas in which the ecosystem must align," says Ricky Hudi, Chairman of The Autonomous. "We want to bring the relevant stakeholders together to further develop the discussion for ensuring safe autonomous driving. Overcoming the safety challenges for truly automated driving cannot be mastered by a single company alone."
"Demonstrating AI system safety through practical and rigorous assurance methodologies is one of the most complex yet pivotal hurdles for the self-driving industry to overcome before widespread commercialization is possible", says Stan Boland, co-founder and CEO of Five. "To solve this complex challenge and unlock the true power of autonomy, collaboration between self-driving technology companies and cooperation with public bodies is vital. The outcome will be far stronger for everyone."
The Chapter Event explored the challenges associated with ensuring the safety of Artificial Intelligence components of future Automated Vehicles. Renowned experts from the field gave high-quality keynotes and contributed to fruitful discussions concerning the following:
David Hand, Senior Research Investigator at Imperial College, London, Yoav Hollander, Founder and CTO of Foretellix and Dr. Iain Whiteside, Principal Scientist at Five discussed
Neural Networks Verification and Validation, which led to the two main conclusions

"Test the right things": understand your ODD (Operational Design Domain), characterize your perception, understand the saliency of your scenarios.
"Test things right": explore with directed testing using your specification within a "realistic simulation environment. Evaluate coverage and verify."

as well as Runtime verification techniques for AI components, like Responsibility-Sensitive Safety (RSS) checks or Safety Co-Pilot.
Prof. Simon Burton, Director of Vehicle Systems Safety at Bosch, Michael Wagner, CEO and Co-founder of Edge Case Research and Dr. Sandeep Neema, Program Manager at DARPA discussed
Standards and techniques for assuring safety of AI components. Namely, UL4600, ISO/CD TR 4804 (derived from SaFAD), and ISO/PAS 21448 (SOTIF) standards.
TTTech Auto is the initiating company of The Autonomous. In 2020, several Chapter Events will tackle specific problems in safe autonomous driving. After the events on Safety & Architecture and Safety & AI, Chapters Events on Safety & Security and Safety & Regulation will follow. The findings of the Chapter Events will be presented at the The Autonomous Event in Vienna in March 2021. Tickets for this event are available at www.the-autonomous.com.
Subscribe to our newsletter
Receive TTTech Auto news and updates directly in your inbox, subscribe now by completing this form.
Subscribe