As of October 2022, Dr. Dirk Linzmeier will be CEO and member of the Executive Board of TTTech Auto AG. Co-founder Georg Kopetz will join the Supervisory Board of TTTech Auto after leading the company through its foundation and first extensive growth phase.
With the successful capital increase earlier this year and the launch of several ADAS/AD production programs, that include MotionWise, with OEM customers in South Korea, China, and Europe, TTTech Auto is entering a new phase of development. To further strengthen the company's global technology and market leadership ambition, Georg Kopetz handed over the position of CEO to Dirk Linzmeier, who was warmly welcomed by the Executive Board.
Dirk Linzmeier: An automotive expert with 20 years of experience
Dirk Linzmeier has more than 20 years' experience in the automotive industry. Before joining TTTech Auto, he was CEO of OSRAM Continental for five years and established the joint venture in the automotive industry with 1,500 employees at 16 locations.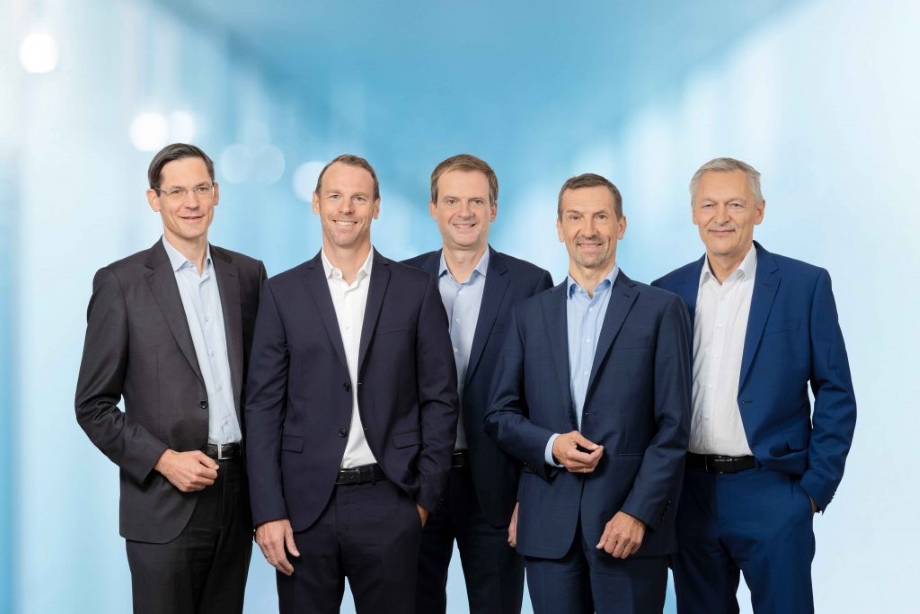 Photo, from the left: company co-founder Georg Kopetz with Executive Board members Dirk Linzmeier, Harald Triplat, Stefan Poledna and Friedhelm Pickhard. Image © Helmut Mitter
At Robert Bosch GmbH, Dirk Linzmeier held executive positions in the development of driver assistance systems and automotive electronics in both Germany and China for around 11 years. The 45-year-old began his career as a development engineer in research at DaimlerChrysler AG, where he completed his doctorate in the field of radar and infrared-based assistance systems.
Warmly welcomed to the Executive Board
In the future, Dirk Linzmeier will work closely with the Executive Board members, Co-Founder and CTO Stefan Poledna, CFO Harald Triplat and CGO Friedhelm Pickhard.
Expansion plans include international growth with a strong focus on Asia and the US. Possible company acquisitions and partnerships are also part of the growth strategy.
Read more in our press release  
Subscribe to our newsletter
Receive TTTech Auto news and updates directly in your inbox, subscribe now by completing this form.
Subscribe