At the beginning of April 2020, about 180 participants gathered at the first Chapter Event on 'Safety Architectures' of The Autonomous, the global community shaping the future of safe autonomous mobility. The event featured renowned speakers from BMW, NVIDIA, Intel/Mobileye, Edge Case Research, TTTech and the KTH Royal Institute of Technology Stockholm. Participants could bring questions and ideas into the discussion as well as to participate in questionnaires on key issues. Three more Chapter Events will follow, the outcomes will be presented as part of the The Autonomous report in 2021.
"We are overwhelmed by the positive feedback of this first Chapter Event", says Ricky Hudi, Chairman of The Autonomous. "We see the need in the industry to align on different approaches and fundamental questions. Therefore, we set up The Autonomous as a knowledge ecosystem open for everybody to join and to set the basis for safe autonomous driving of the future."
The major questions of this first Chapter Event were about "How can we develop safe architectures?" and "What requirements in automated trajectories are necessary?".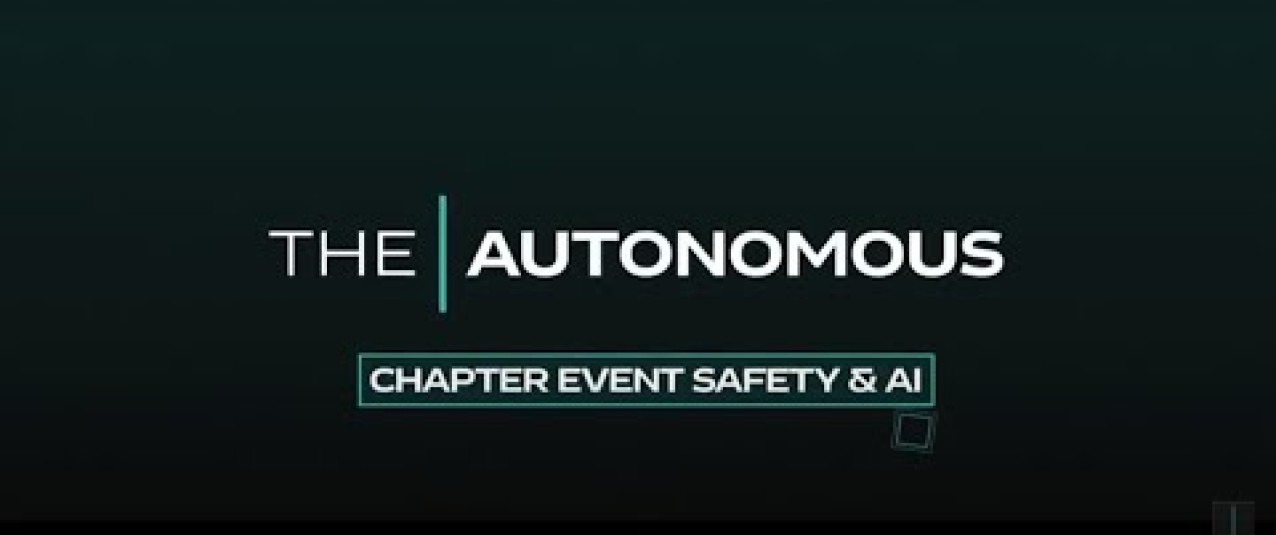 In the first part, Ricardo Mariani, Vice President of Industry Safety at NVIDIA, talked in his speech about how to architect safe autonomous driving systems (ADS) with AI. Simon Fürst, Principal Expert of Autonomous Driving Technologies at BMW Group, gave insights on BMWs view on how to create safe system and software architectures. Martin Törngren, Professor in Embedded Control System at the KTH Royal Institute of Technology, put a focus on the architecting, verifying and validating automated driving systems.
In the second part, Jack Weast, Senior Principal Engineer at Intel and Vice President for Automated Vehicle Standards at Mobileye, talked about models, metrics, and assumptions in safety assurance. Wilfried Steiner, Director TTTech Labs at TTTech, discussed major requirements for safe trajectories. Philip Koopman, Co-Founder and CTO of Edge Case Research, talked in his presentation on autonomous vehicle trajectories about "Newtonian mechanics versus the real world".
TTTech Auto initiated "The Autonomous" to further the discussion on safety requirements and form an ecosystem for the whole autonomous mobility industry.
In 2020, a total of four Chapter Events will tackle specific problems in safe autonomous driving. After the recent event about Safety & Architecture, Chapters Events about Safety & Security, Safety & AI and Safety & Regulation will follow.
The Chapter Event outcomes will contribute to the "The Autonomous" Report, which will be presented at a major event in Vienna in 2021. The registration for this event will be possible at www.the-autonomous.com.
Subscribe to our newsletter
Receive TTTech Auto news and updates directly in your inbox, subscribe now by completing this form.
Subscribe