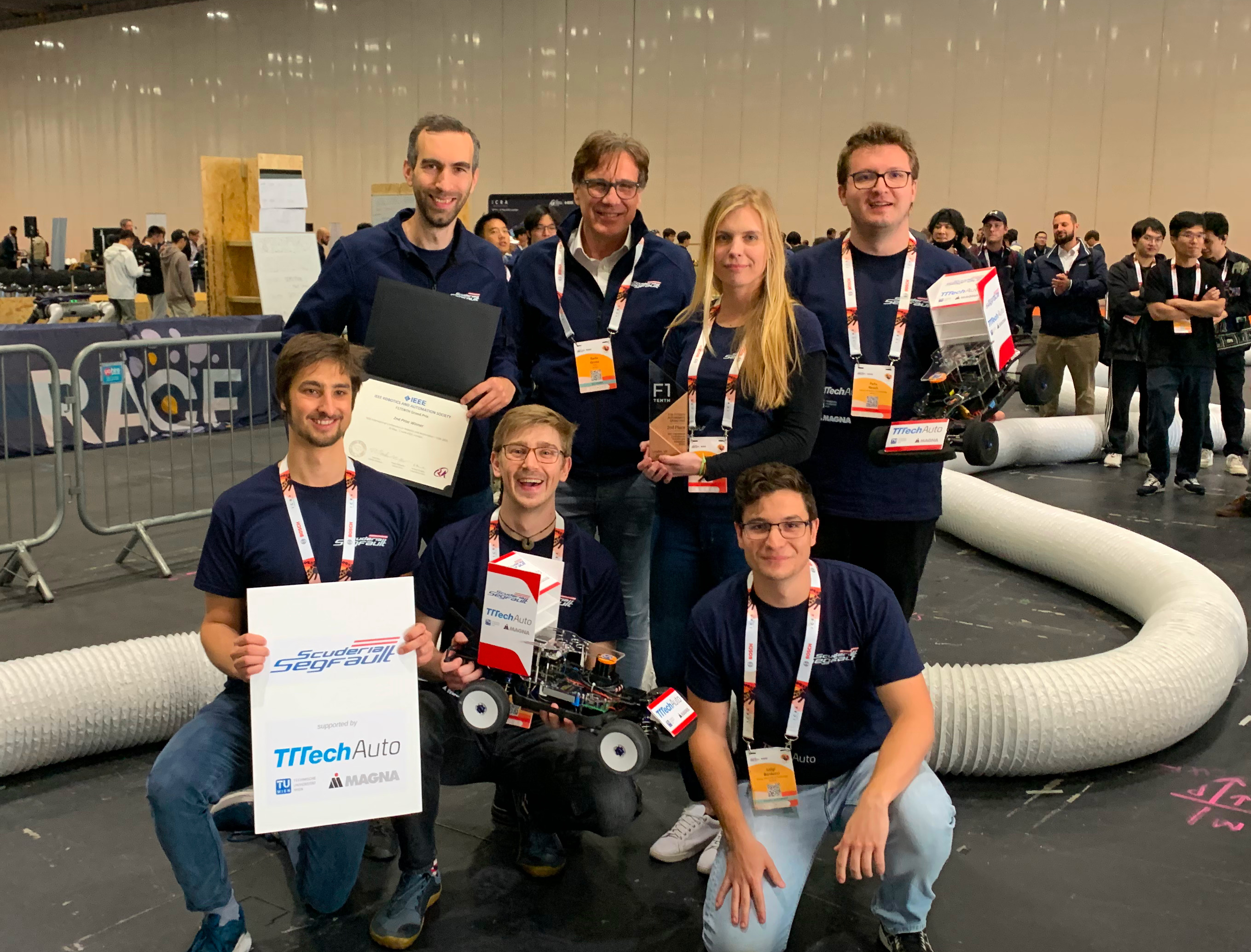 As a proud sponsor of innovative projects, TTTech Auto is thrilled to support team Scuderia Segfault from TU Wien in their remarkable achievements at the 11th F1Tenth Autonomous Grand Prix. This prestigious competition, held from May 29th - May 31st, 2023, at the IEEE International Conference on Robotics and Automation (ICRA) 2023 in London, showcased the incredible capabilities of autonomous racing technology. 
The competition is a race format of fully autonomous 1/10th-scale F1 Race Cars, which compete against each other to finish first on a given racetrack. To solve this challenge, each team needs to implement advanced autonomous software and algorithms to find the perfect race line while simultaneously avoiding colliding with other cars.
Overcoming technical challenges and fierce competition, Scuderia Segfault secured a Silver medal, marking their fourth consecutive podium placement. Their dedication and groundbreaking advancements in autonomous software and algorithms allowed the team to obtain a very fast lap time, propelling them to the forefront of the race.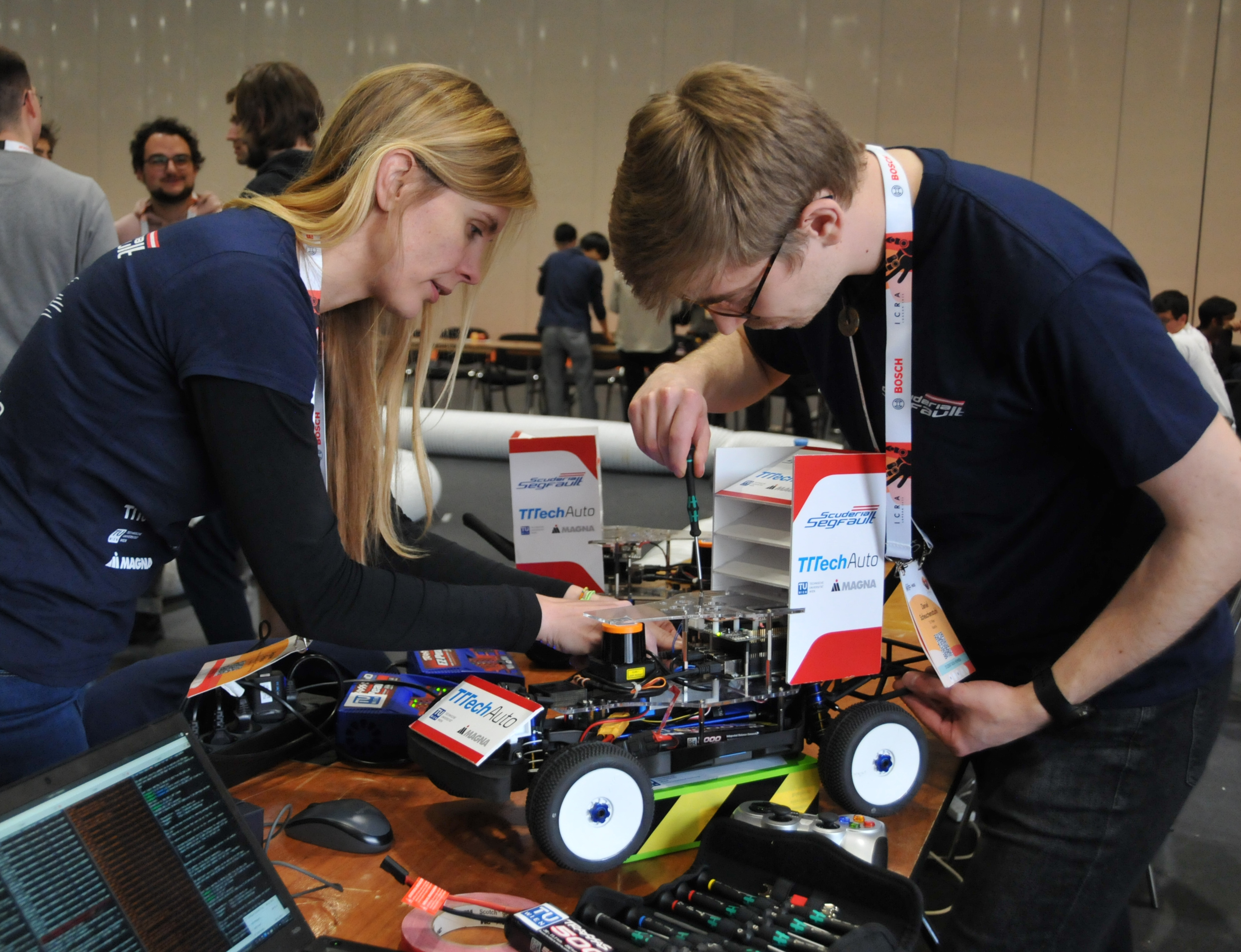 Led by Moritz Christamentl, Felix Resch, Fabian Kresse, Agnes Poks, Philipp Mandl, and Luigi Berducci, with guidance from Univ.Ass. Dipl.-Ing. Andreas Brandstätter and Univ.Prof. Radu Grosu from the Research Unit for Cyber-Physical Systems, the team's perseverance and innovative spirit have been commendable.
Despite facing obstacles such as LIDAR issues and changing traction conditions, Scuderia Segfault's perseverance paid off. They achieved the second-fastest lap time overall, demonstrating their adaptive model-predictive-control approach. In head-to-head races, they secured victories against formidable opponents, earning a spot in the grand final against team ForzaETH from ETH Zürich.
While the team was unable to secure the top spot this year, they showcased their daring approach with innovative adaptive model-predictive control software.
TTTech Auto extends its sincerest congratulations to Scuderia Segfault on this outstanding achievement. We are honored to be a part of their journey. 
You can follow TU Wien Informatics on LinkedIn. 
As we continue to drive innovation in autonomous driving and functional safety, TTTech Auto remains committed to supporting groundbreaking initiatives that push the boundaries of technology and shape the future of mobility.