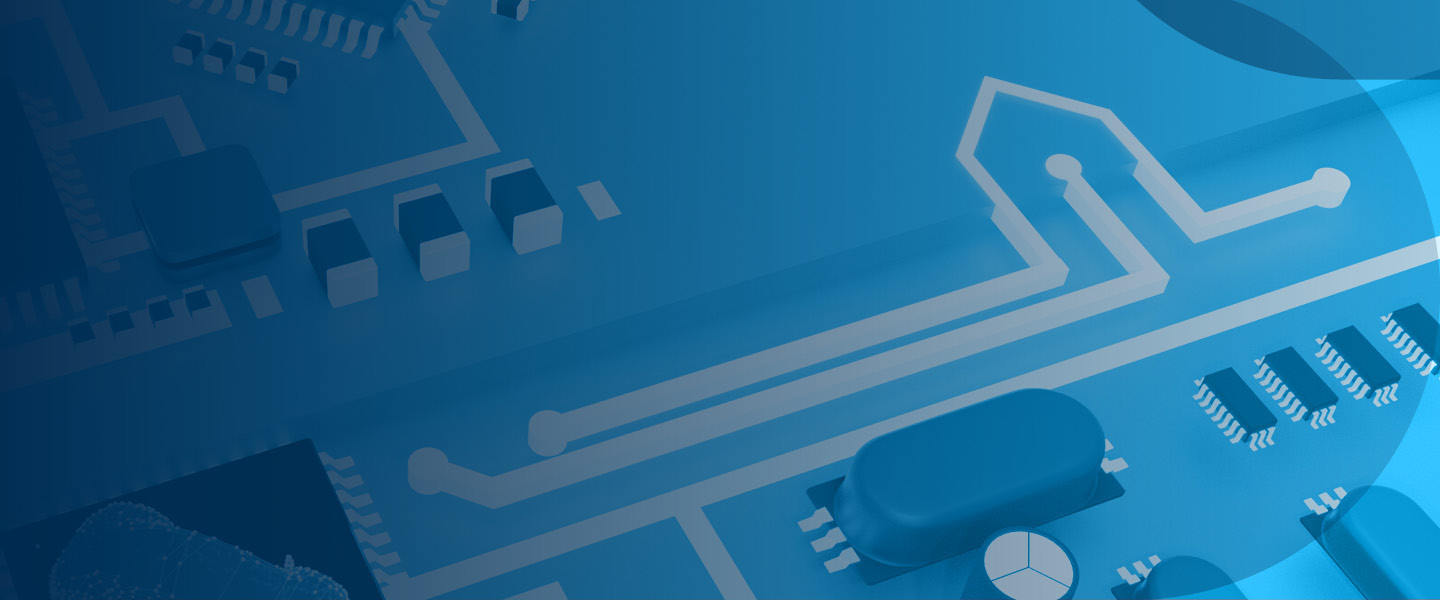 Electronic Controls Design House
Defining future vehicles with forward thinking technology
Contact Sales
Electronic Controls Design House
TTTech Auto's Electronic Controls Design House designs and develops complex leading-edge electronics for software-defined vehicles, bridging classical E/E architecture towards network-centric cross-domain architecture. Allowing you to create next generation vehicles for the future, today.
Our mission is to help you succeed. From off-the-shelf designs to bespoke solutions, our highly skilled and experienced team can support you at any stage of designing, industrializing, and producing electronic control units - from simple gateways to highly complex platforms for autonomous driving. Our priority is an unwavering commitment to our customers' needs while providing unparalleled quality to ensure safety, security, robustness, and performance from the simplest to the most complex control unit.
The Electronic Controls Design House engages with TTTech Auto's full catalogue of services allowing for the development and design of the most complex leading-edge electronics for software-defined vehicles, bridging classical EE architecture towards network-centric cross-domain architectures. 
Discover our selection of products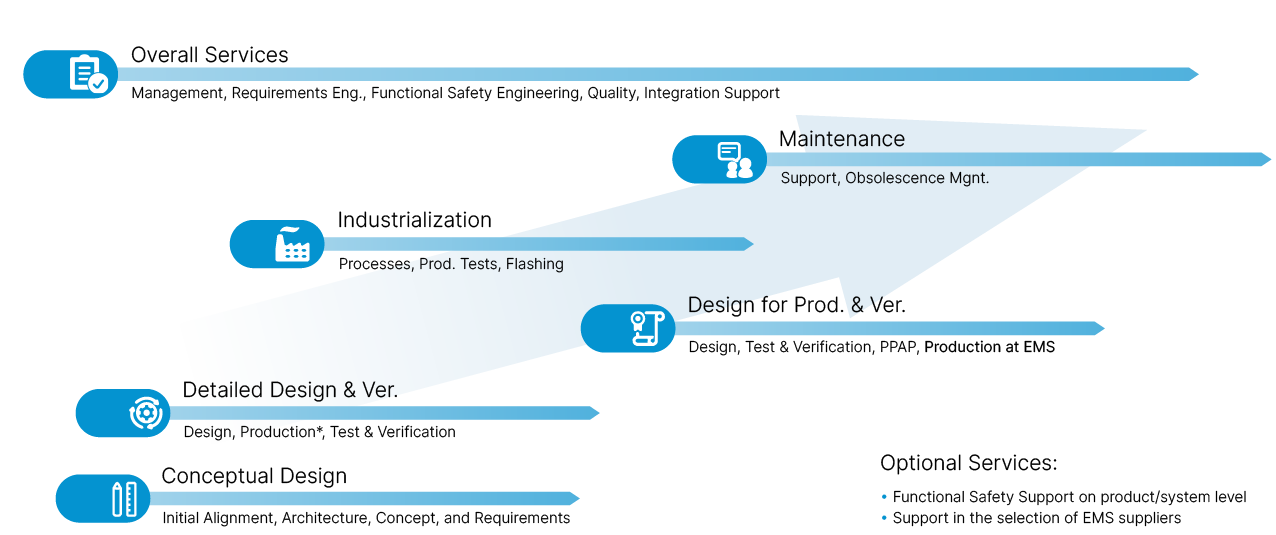 ---
System design in accordance with ISO 26262, ISO 21434 and Automotive SPICE 
Automotive E/E architecture definition, modeling and optimization 
Validation and verification 
---
Conceptual design 
Electronics design 
Mechanical design 
Thermal design 
Analysis, simulation, and documentation 
Environmental and compliance testing 
---
Base software for MCUs, CPUs, SoCs, including AUTOSAR, Linux and POSIX 
Test software for ECUs and lab-automatization 
---
Silicon proven IP for TSN 
Solutions for data handling via MIPI-CSI and PCIe 
Solutions for integrating legacy interfaces like CAN 
Intermediate solutions and rapid prototyping on FPGA 
---
Our safety teams support development of up to ASIL D according to ISO 26262 
Our engineering processes are certified to comply with ISO 26262 
Our Safety and Security teams also provide consulting beyond the scope of our development 
---
TTTech Auto Secure Engineering Process in accordance with ISO 21434 and UNECE WP.29 R155 ensuring adequate coverage of the device 
---
Leveraging the competencies of EMS partner to deliver both dependable and resilient supply of devices and ensuring long term efficiencies and quality 
Our approach:
Collaborative: We incorporate our customers' contribution, ideas, and approaches 
Flexible & Agile: We adapt easily to changes; we start with collaborative assumptions 
Full Support: No matter what phase of the project we are working on we provide full client support  
Engagement: We are open to individual engagement models 
We can meaningfully collaborate in all phases of development and industrialization, as well as managing the process from concept until the end of the product lifecycle. This flexibility allows us to work together with different businesses in order to create systems that will shape future vehicles. You decide how you want TTTech Auto to support you on your journey.