This article was originally published on LinkedIn.
TTTech Auto, provider of solutions for the challenges of future vehicle generations, specializes in safety software for automated driving and beyond, has recently opened a new office in South Korea. To get a better understanding of the region, we sat down with Jaeyoon Cho, Country Manager at TTTech Auto Korea to get his expert insight and to discover how South Korea is influencing the autonomous vehicle market.
What are the latest developments and how are South Korean auto manufactures influencing automated/autonomous driving? 
The automotive industry in South Korea is the seventh largest market worldwide by vehicle sales and as of April 1, 2021, it is the fifth largest producer of passenger cars globally. The industry is growing and currently accounts for 13 percent of all manufacturing output and 12 percent of total employment in South Korea. It is predicted that the Hyundai Motor Group, who owns Hyundai, Kia, and Genesis, will be the third largest manufacturer by sales in 2032. South Korea therefore has a large footprint in the industry and holds significant influence on what vehicles of the future can and will look like.
In fact, Hyundai Motor Group will be the third company to launch globally a Highway Driving Pilot (HDP) which will be available in their series-production cars. They also launched, in June of this year (2022), a durable Robotaxi (with a safety driver) that operates in Seoul with plans for a launch in the United States using Motional, a joint venture between Aptiv and Hyundai. Whilst ongoing work on fully automated parking is happening at their Namyang R&D center.
Having a Highway Driving Pilot in series production vehicles will drive other OEMs to offer the same services in order to stay competitive. The leading R&D that is taking place makes it an exciting time, in South Korea, to be part of the industry.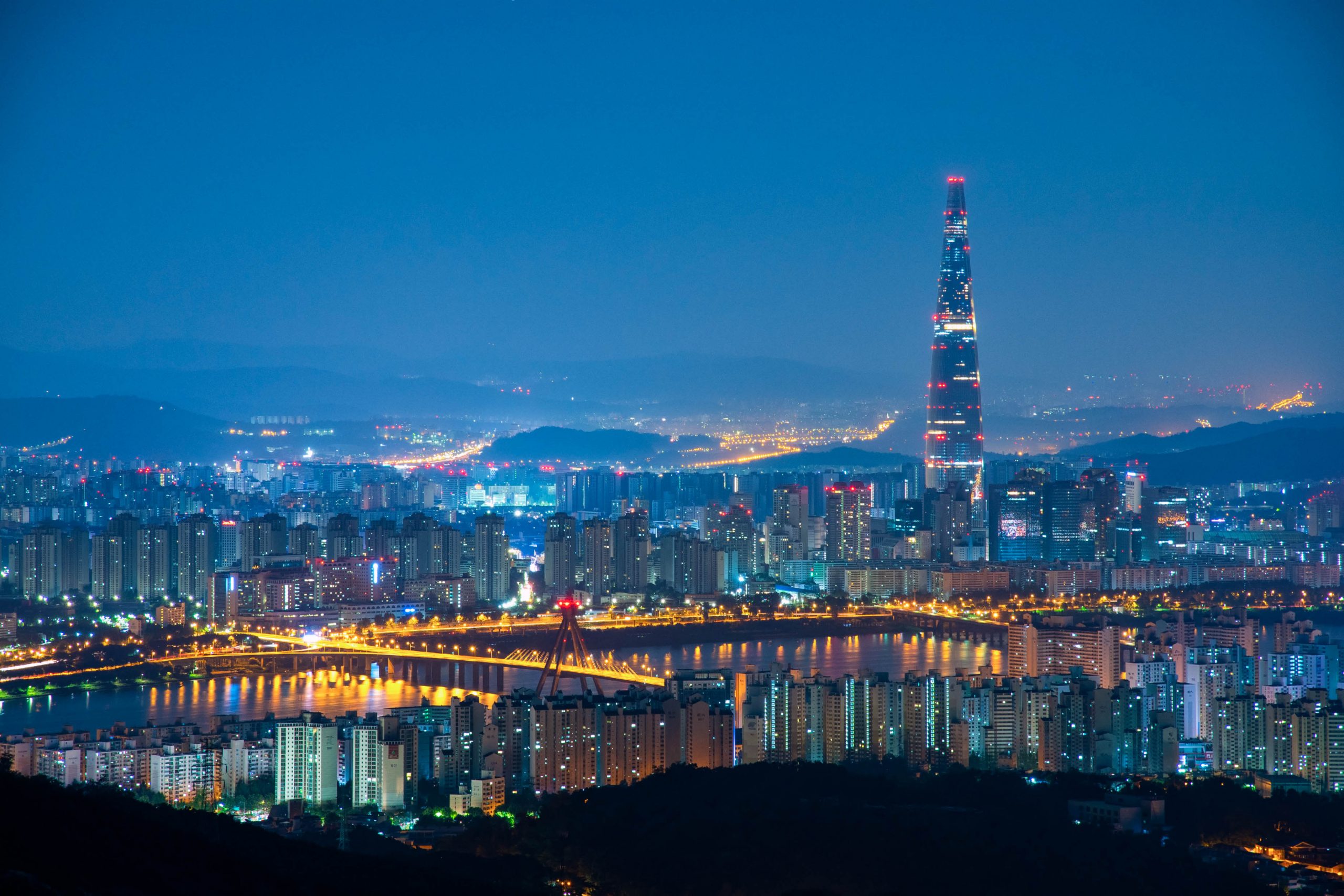 What makes the automotive industry in South Korea more innovative than other markets? 
The Automotive industry is not only growing, but it is shifting. We are coming to the stage where vehicles will be completely defined by their software. South Korea has a strong tech industry, and this expertise is now being funneled into the automotive industry and helping in the building of new and exciting vehicles. Innovation can be seen in how OEMs manage their development chains. As a tech forward country, South Korea has the infrastructure, and the expertise needed to facilitate the growing demands of complexity that these vehicles require.
South Korea also has some of the best facilities for testing automated and autonomous driving vehicles. The testing ground, known as "K-City," which is located in Hwaseong approximately 40 km from Seoul, simulates a large city environment and is the largest of its kind. It can also simulate various environments, including low-visibility weather conditions such as heavy rain and thick fog. This provides OEMs with robust and challenging conditions for testing their vehicles.
What changes do you expect to see in the next few years regarding both regulation and production in the region? 
Legislation is being discussed. Law-makers, academics, and councils are trying to create new rules and regulations that can be applied to automated and autonomous vehicles. It is not only about whether we have the technology; it is about whether we are allowed to use it. The launch earlier this year of Hyundai Motor Group's pilot RoboRide car-hailing service in the Gangnam district in Seoul, South Korea, using in-house developed Level 4 autonomous driving technology shows that change is happening. It is the first car-hailing service with autonomous driving vehicles to operate in Gangnam, the busiest area in metropolitan Seoul. The car is completely autonomous but operates with a safety driver on board.
Once regulation is in place, OEMs will be able to produce cars on mass which by using economies of scale will increase revenues and reduce prices for end users. It will be interesting to see what the next development and steps will be and how vehicles will evolve. This is a topic that will be discussed in depth at the upcoming The Autonomous Main event which is taking place in Vienna both in person and online.
How will TTTech Auto Korea facilitate OEMs with their automated driving goals? 
TTTech Auto Korea will be able to provide local hands-on expertise in the Korean language. The goal is to strengthen local partnerships that will enable us to help OEMs and Tier 1s reach their automotive goals. Our pioneering safety software platform, MotionWise, allows auto manufacturers to ensure that mission-critical data is processed reliably and in real-time across the vehicle. It guarantees safety execution in the system and prioritizes safety-critical functions. In addition, specialized tools enable automakers to dramatically accelerate the software development process. This leading solution helps navigate the complexity that arises when developing software-defined vehicles and has functional safety at its heart.
We also have extensive knowledge in the development of electronic control units (ECU) and have an Automotive Ethernet Switch IP. The semiconductor element is essential for high-bandwidth communication between the vehicle's computing platform and the rest of the vehicle, making it a prerequisite for increasingly advanced vehicle functions.
This new office is part of TTTech Auto's global expansion. As a new office, it is looking for skilled and enthusiastic people to join its team. It is a great place to grow and influence the future of autonomous driving. We are currently looking for Software Engineers who would be responsible for supporting both customers and prospects from a technical perspective and act as an interface between the customer and product development. Find out more about our available positions or complete an open application here.
About Jaeyoon: Jaeyoon studied information electronics engineering at graduate school. He has significant experience in the automotive industry as well as embedded systems. His in-depth knowledge and understanding of the complex industry ecosystems enable him to build strong customer relationships and lead both local and global business development initiatives. Jaeyoon joined TTTech Auto Korea as the founding Country Manager and will grow the local office.
Related Insights
The critical role of system testing in delivering safe solutions to our customers
Read more: The critical role of system testing in delivering safe solutions to our customers
Defining future vehicles with forward thinking technology
Read more: Defining future vehicles with forward thinking technology
Unacceptable Phrase ′Smartphone on Wheels′
Read more: Unacceptable Phrase ′Smartphone on Wheels′